Warm Up to Reliable Repairs
A mild day in Austin-Round Rock can suddenly turn frigid, damp and blustery as a cold front makes its way through Central Texas. During a cold snap, you take comfort in your heating system, relying on it to keep you cozy and warm.
But what if your heating system doesn't follow through? Contact Cool Experts to schedule a heating repair in Austin, TX.
Unlike your failing or faulty system, our team of certified HVAC technicians won't give you the cold shoulder. With our quick and reliable heating repair services in Cedar Park, TX, we'll have your system up and running in record time. You can count on it!
We'll Restore Your Comfort—And Peace of Mind!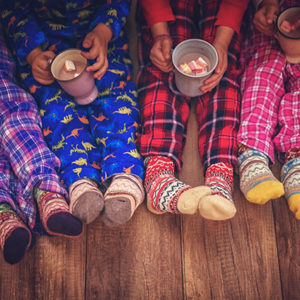 If you find that your heating system isn't operating right, it's crucial that you act on this observation quickly. The longer your system's need for heating repair service goes unaddressed, the more likely it is the original problem will escalate in severity and repair cost.
When it comes to addressing heating repairs in the Round Rock, TX, Austin, TX, and Cedar Park, TX, area, time plays a crucial role. Catching a problem early gives you the best chance of addressing it before it affects your budget, your comfort and your peace of mind.
Keep an eye out for the clear indications that heating repair service is necessary:
Your system is delivering cool air.
There was a steep rise in your energy bills.
Some rooms in your home feel too hot, while others feel too cold.
Your system is making loud noises.
Your home isn't maintaining the set temperature.
There is an increase of dry air and dust emerging around your home.
The Cool Experts Can Handle the Heat—Heating Services, That Is!
The professional heating technicians at Cool Experts are NATE-certified and trained to work on all types of heating systems. Our team is prepared with the knowledge and parts needed to perform emergency and routine heating repair service on all types of heating systems in the Austin, Cedar Park and Round Rock area. We specialize in:
If your old heating system requires frequent repairs and you find utility bills climbing, month after month, there's a chance your system is beyond repair. Consider replacing your current system with a new high-efficiency unit. This investment will pay for itself over time, saving you money through lower monthly energy bills and eliminating your aged unit's consistent need for heating repair service.
With our heating replacement services, our team at Cool Experts will work with you to find the perfect heating system. This is a system that's properly sized for your home's layout, fulfills your heating demands without overworking or short cycling and stands by your side, keeping you cozy and warm season after season.
Plus, you can extend your new heating system's lifespan with our thorough heating maintenance service. From seasonal inspections to frequent checkups, we'll ensure your system receives the TLC it needs, in turn, adding years to its lifespan.
Serving Austin With Superior Heating Repair Service & Competitive Pricing
You can put your trust in Cool Experts for all of your heating needs. To schedule an emergency heating repair service, call 512.790.5715. We're here to answer you call 24 hours a day!
For your convenience, you can also schedule a heating repair or any of our other heating services online.